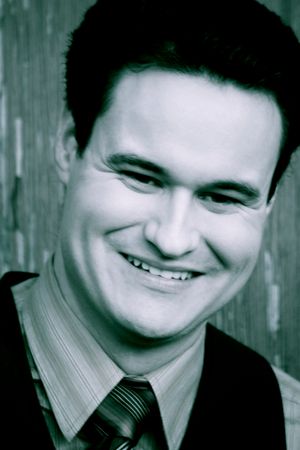 Things I love: 
Talking, laughing, singing, Southern cooking, travel

Things I don't like:
Big cities, traffic, Chinese food, sports, snakes, the clock, gum, mint

What annoys you?
Insincerity in Christians, gossip, big egos, and people who refuse to laugh.

What's some of the best advice you've ever been given?
"Throw a rock in a pack of dogs and only the one that it hits will yelp." - Mom
"You cannot expect Godly behavior out of ungodly people." - Dad
"Some people would complain about ice water in the summertime." - Grandad
"Show me a man who cannot laugh and I'll show you a man who takes life too seriously. Show me a man who takes life too seriously and I'll show you a man who doesn't take God serious enough." - Ken Davis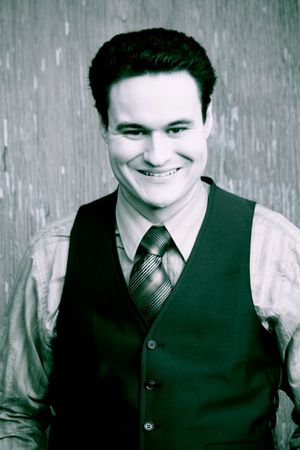 I'll chop your hand off if you touch my: 
Sound system, Bible, study notes, laptop

Conversation topics I could go on forever about:
Bible, Israel, jokes, American history, music

If you had to pick a second career, you would be a...
Vocal coach or a preacher.

In the movie of your life, who would you like to play you?
Barney Fife

Books I have read recently:
Wild At Heart, Violent Prayer, The Chronicles of Narnia, The Truth War, Josephus, Yours Jack

Favorite artist:
Male: Gerald Wolfe, Mike Allen, George Younce, Arthur Rice, Steve Ladd, Tim Riley, Mark Trammell, Mark Bishop,
Female: Kim Pike (Mom), Allison Durham Speer, Lauren Talley, Vestal Goodman, Libbi Stuffle,


Favorite songs:
The First Ones Covered By The Blood, They Cry "Holy, Holy, Holy", Hope Has Hands, The Son Of A Carpenter, Forever Changed, Carry Me Away

Favorite songwriters:
James Pike (Dad), Rodney Griffin, Mark Bishop, Kyla Rowland, Phil Cross, Dianne Wilkinson, Emmylou Hubbard

Favorite movies:
The Passion Of The Christ, Evan Almighty, Arsenic and Old Lace, Charade, The Patriot, Mr. Smith Goes To Washington, A Walk To Remember

Favorite actors/actresses:
Cary Grant, Katherine Hepburn, Jimmy Stuart, John Wayne, Mel Gibson, Jim Cavezil, Spencer Tracey, Dick Van Dyke

Favorite foods:
All-natural foods, Israeli cuisine, Italian, and good ole American cooking.